Parish News
KALC Community Award
Each year the Parish Council have the opportunity to nominate a member of our community to be recognised by the Kent Association of Local Councils (KALC) Community Award scheme.
At the Annual Parish Meeting on 12th May, this year's award was presented to Rhian Banham by the Chairman of the Parish Council, Fiona Kenward.
Many of you will know Rhian because she is involved in so many aspects of life in Ulcombe. She has and continues to organise and run many of the village activities. Nothing is too much trouble for Rhian and she's always willing to get stuck in. In the last week alone she has fixed the church flag pole, along with Simon Odam, so that Ulcombe can fly the flag for the Queen's platinum jubilee.
Not only is she a great organiser but Rhian also takes the time to keep in touch and help some of the more vulnerable members of our community.
Apparently she bakes a great cake too!
From all of us, thank you so much Rhian.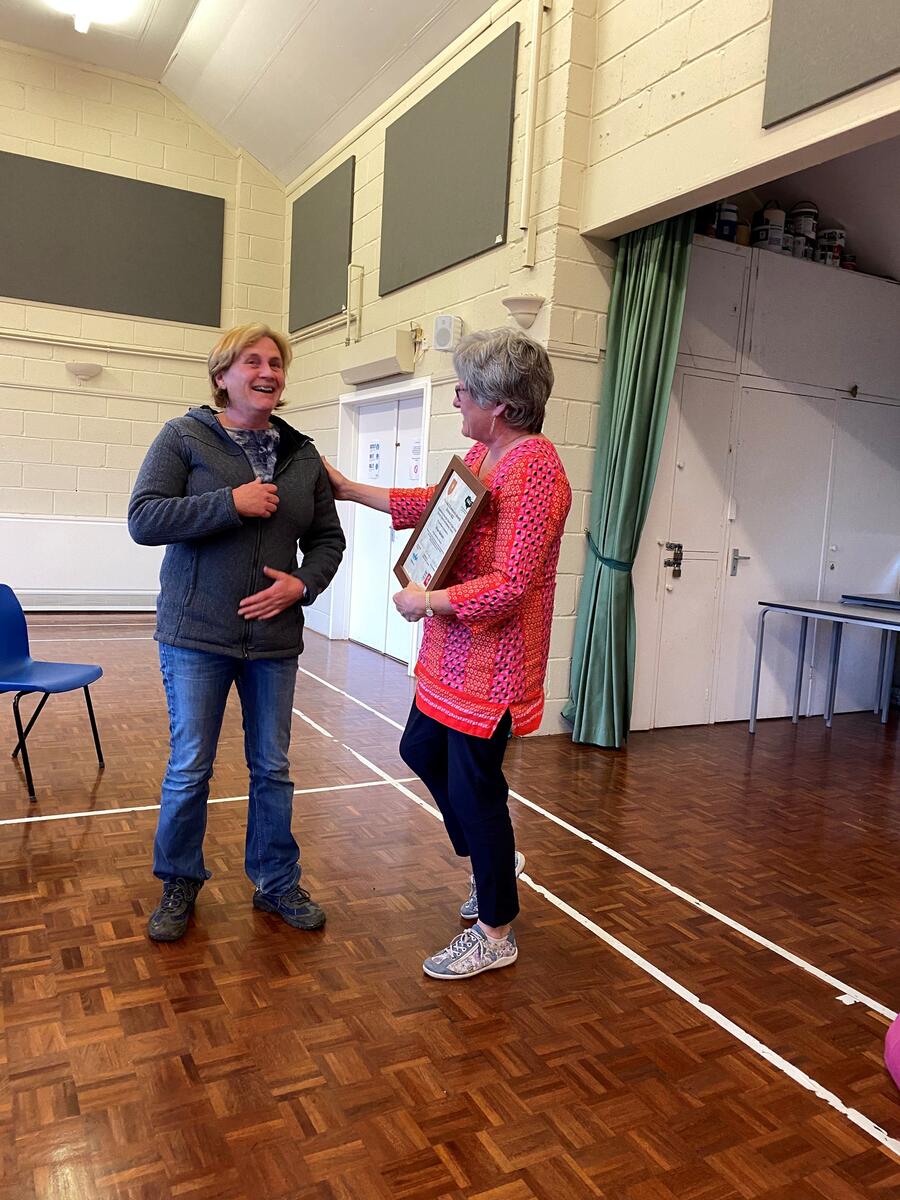 An Ingenious Flood Monitoring Device
At the Annual Parish Meeting on 12th May, Julian Coleman gave a presentation of the flood monitoring device he has developed. Julian developed the device following the flooding experienced in the village last year. Julian is also a member of Ulcombe's flood resilience group.
The device works by monitoring the water level in a specific area. As the water level rises switches are triggered which in turn send a signal to an alarm in the home. This gives households warning to undertake emergency mitigation measures. Such a system can be installed at relatively low cost.
Members of the public in attendance were fascinated and had lots of questions. Thank you to Julian for sharing this and developing such a useful system.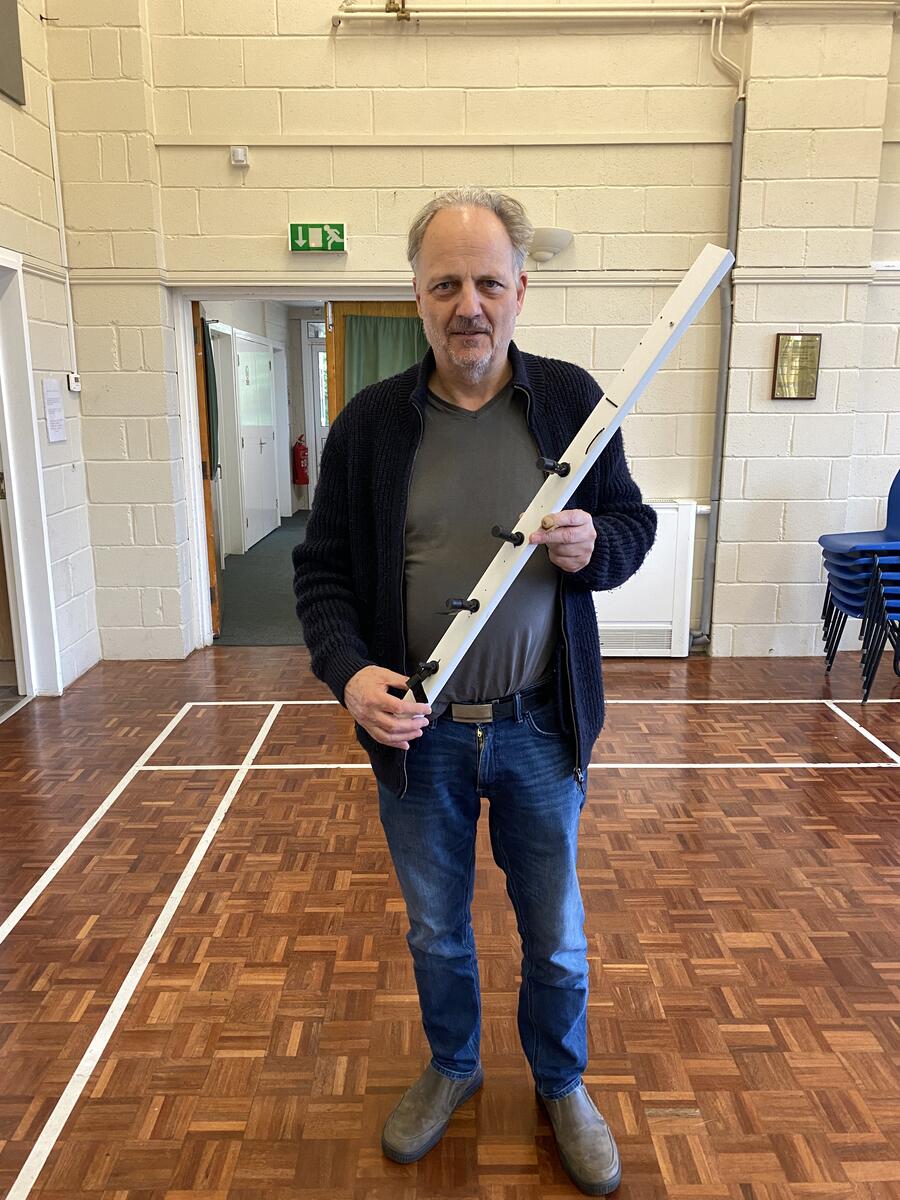 Repairing the Village Sign
A big thank you to Simon, Trevor & John for not only remounting the sign but also straightening the post!